How do you define the will of God
FOR GOD'S SAKE - For man's sake
Welcome of the Jewish President of the German Coordination Council for Land Rabbis em. Dr. Henry G. Brandt and opening of the Week of Brotherhood in the Theater am Aegi, Hanover
---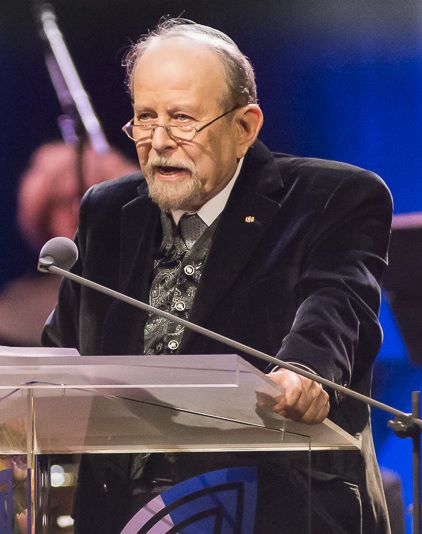 For over 30 years I have now been honored as the Jewish President of the German Coordination Council and thus had the privilege of opening several weeks of fraternity in various cities in our country. The time has now come to pass the baton on and this will probably be the last time that I will stand before you in this capacity and for this purpose.
For me personally, this is a time to look back over 30 years of development of the conversation and dialogue between Christians and Jews and the beneficial work of the more than 80 societies for Christian-Jewish cooperation spread all over the country. It is precisely for this reason that I feel it is a very special pleasure and honor to be able to welcome our patron, Federal President Joachim Gauck, during this celebration. I should not be blamed for seeing this as a kind of reward and confirmation of our concerns and work; Recognition for what has been achieved and encouragement for the future.
[Greeting the guests of honor]
Quite a few will have been amazed at our choice of work topic for this year 2016. At first glance, "FOR GOD'S SAKE" seems to have nothing at all to do with the numerous complex, urgent, sometimes frightening problems of daily life. What is burning on our nails at the moment does not seem to be addressed here. But that would be a completely wrong view of our intention, because of course we see our task in facing the problems and challenges of our society from the perspective of Christianity and Judaism. "FOR GOD'S SAKE"! This is about the search for the most fundamental, supporting level of our human understanding of what defines our life in the world. The question is asked about the fundamentals of our actions in all areas of our existence, be it in the narrow framework of our family or as parts of the broader society. It is the search for reliable guidelines for our decisions, for our actions, in the innumerable and complicated situations that life confronts us. Decisions that, depending on our position in society, have a minor or major impact on the well-being of other people.
In a largely secular society, many believe that God should be left out of the game, that he should be banished to private life. The formulation of our annual theme does not require a specific understanding of God. It does not state who or what he is and does not dare to be presumptuous enough to define what "his will" is. It is not denominationally defined. It poses the challenging question of whether, beyond chance existence and human understanding, there is a - let's say - creating and regulating power that is ultimately superior to all human being / thinking, planning and doing. If we call them God, that doesn't mean that we can understand and describe them. When we look at the world in which we live, creation, the entire universe in which we exist in its grandiose glory, we experience order and legality, a certain overarching harmony that also includes creation and decay, birth and death , Beginning and end, but also progress and continuity.
It could possibly be understood as the "will" of God to depict and maintain the order and legality of creation in our world, in our society. The task given to us is then to look for the appropriate ways, to recognize and to implement. Signs for this could be terms such as charity, human dignity, compassion, mercy, peace and understanding, respect for creation, animals and humans. As I said, it's about the fundamental orientation, the actual motivation behind our decisions and our actions.
I foresee that an honest discussion of this topic will lead to the conclusion that "for God's sake" also means "for the sake of man", i.e. for "our will". It was with this conviction that I started 30 years ago and with this conviction I look to tomorrow.
Dear Federal President, Ladies and Gentlemen, I hereby open the Week of Fraternity 2016.