Singapore was actually kicked out of Malaysia
2 backpacks on 4 legs - Singapore - Thailand - Malaysia - Singapore
Travel time: March / April 2011 | by Sapo D.
Singapore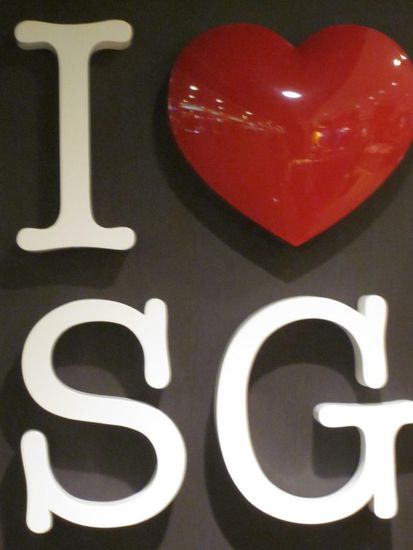 Another round of Singapore
From Kuala Lumpur / Times Square we took a "super nice" bus to Singapore at around 8.30am. It took exactly six hours and everything was super easy. I find it somehow fascinating to really leave a country on its geographical border and enter another on its geographical border and not somewhere at some airport border official ...
In Singapore at the Woodlands checkpoint it was only a short hop to the Golden Mile complexwhere you get kicked out. From there we took a taxi to the last accommodation of the trip: Prince of Wales. And where? In Little India Naturally!
http://pow.com.sg/ Here we had a really nice room for SGD60 per (weekday) night. Two double rooms share a bathroom. Was really nice and its SGD60 worth more than the betel box at the beginning!
We took the metro to Clark Quay and from there we walked along the Singapore River to Marina Bay. Man, what's that much hotter in Singapore than anywhere else ...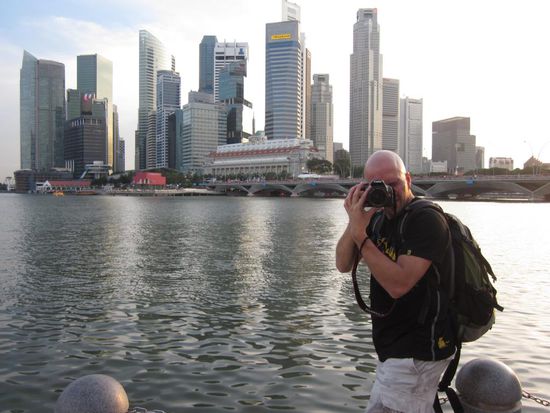 Singapore skyline at Marina Bay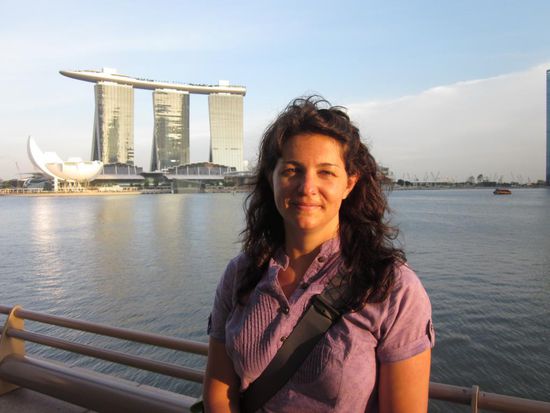 our desirable goal: to celebrate New Year's Eve up there ...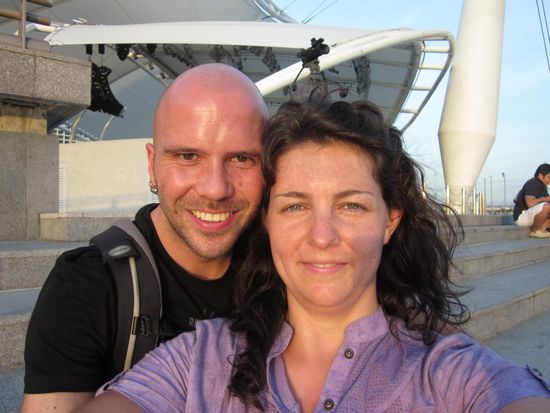 Marina Bay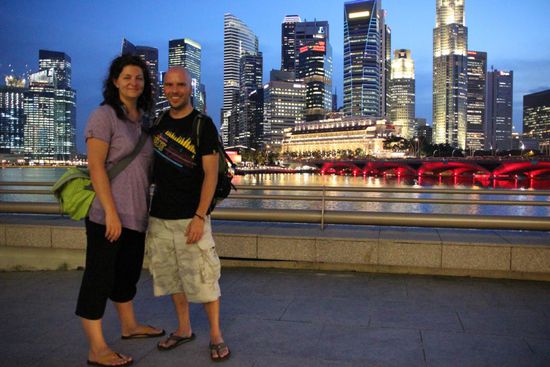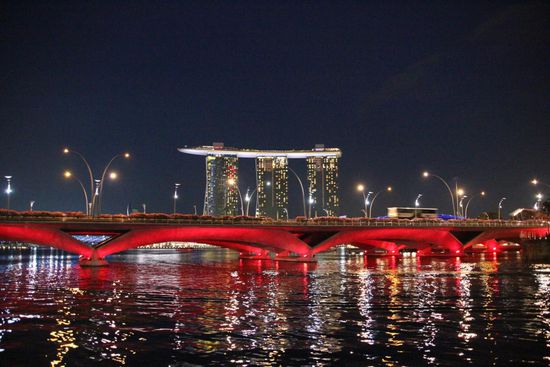 And where is there a wonderful dinner of course ??? In Little India, of course!
And then the last day of this trip began ...
We are after Chinatown driven and to Orchad Road.
Chinatown is really nice and bustling. But somehow there is only a lot of kitsch and crap to buy here. We strolled through all the alleys once, but then went on to Orchad Road again.
But even that is not very spectacular if you have already seen it at Christmas time.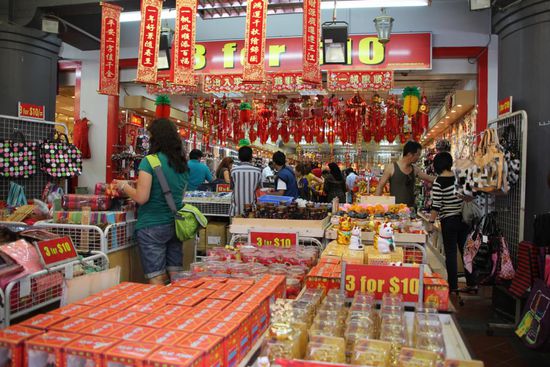 made in China ...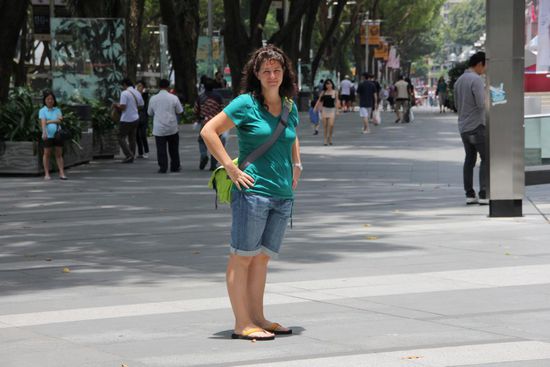 Orchad Road
So, off to Little India. One last good meal and then pack all the junk and stink in your backpack.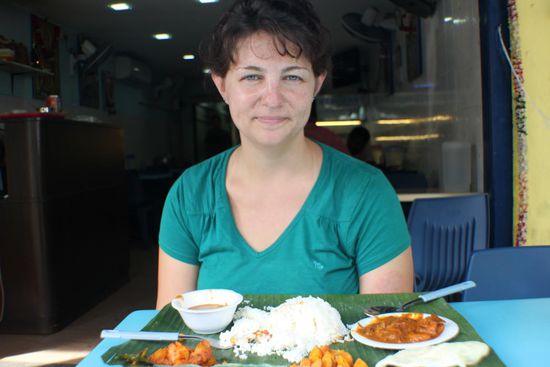 and this is how we are satisfied!
Daaaaaaaaanke for traveling with me! I hope we could spread some desire to do something similar!
Until next time!
Denise & Alex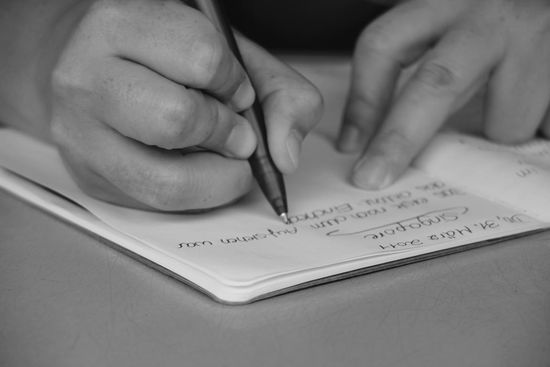 What's the matter?:
The world is waiting for us ... we are more likely to wait until we can finally go out into the world again ...!
Details:
| | |
| --- | --- |
| Departure: | 18.03.2011 |
| Duration: | 15 days |
| Homecoming: | 01.04.2011 |
Destinations:
Singapore
Thailand
Malaysia